CHANGING THE WORLD ONE SMALL JAR AT A TIME
Zorah universe
Our Mission
Our mission is to change the world, one small jar at a time
At Zorah Biocosmétiques, we fulfill our mission through three guiding principles that structure all of our daily activities : using organic ingredients, using local and fair trade materials and creating products that are good for the skin and the environment.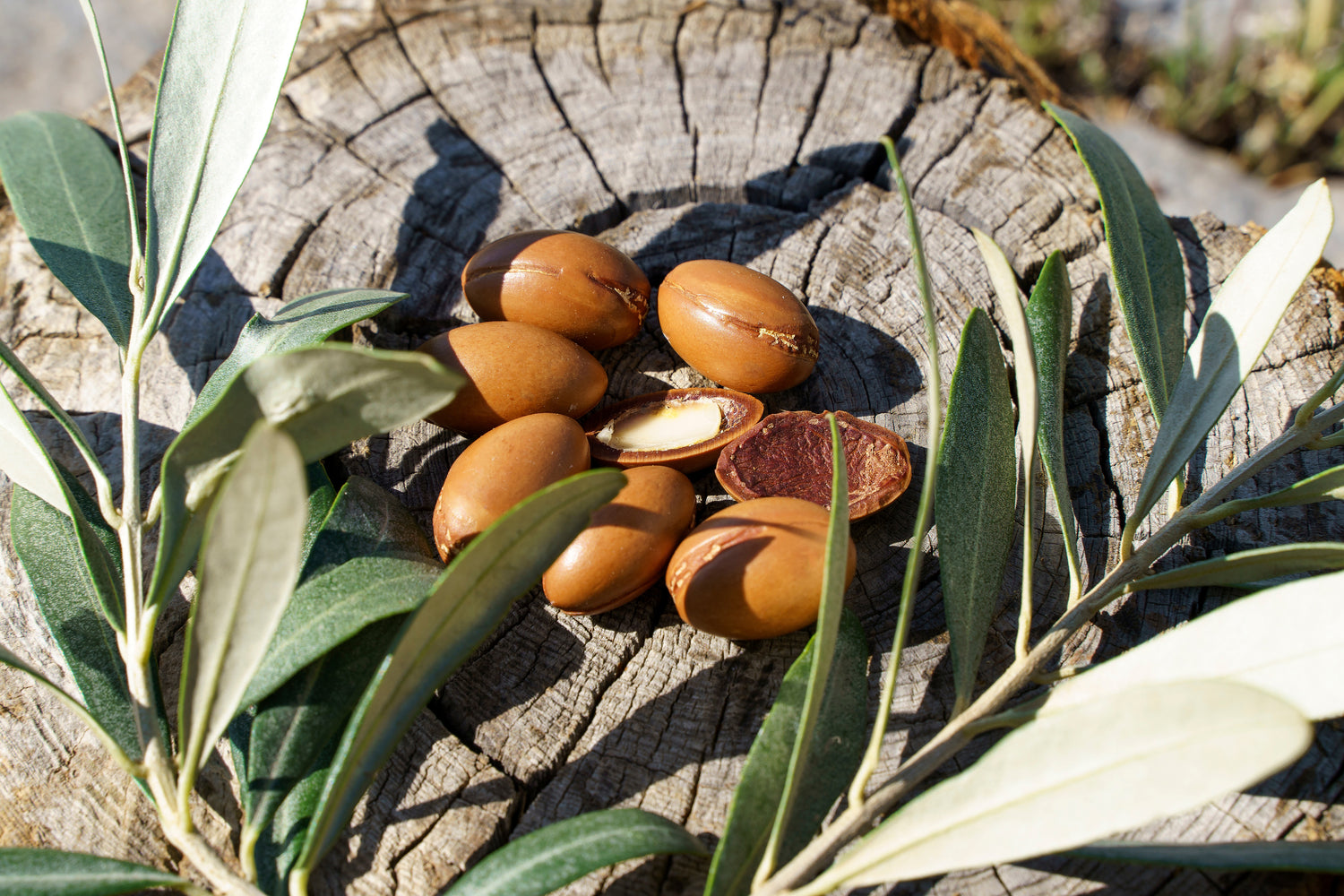 Organic ingredients
Zorah products all start with organic ingredients. We use a wide variety of raw ingredients from organic agriculture in our cosmetics and we ensure that our raw materials originate from the highest-quality sources. 
Our work is in keeping with our belief that we can put an end to the use of pesticides and GMOs in cosmetics by supporting the organic industry and suppliers. At Zorah, we believe in beauty that does not compromise either your skin or the planet.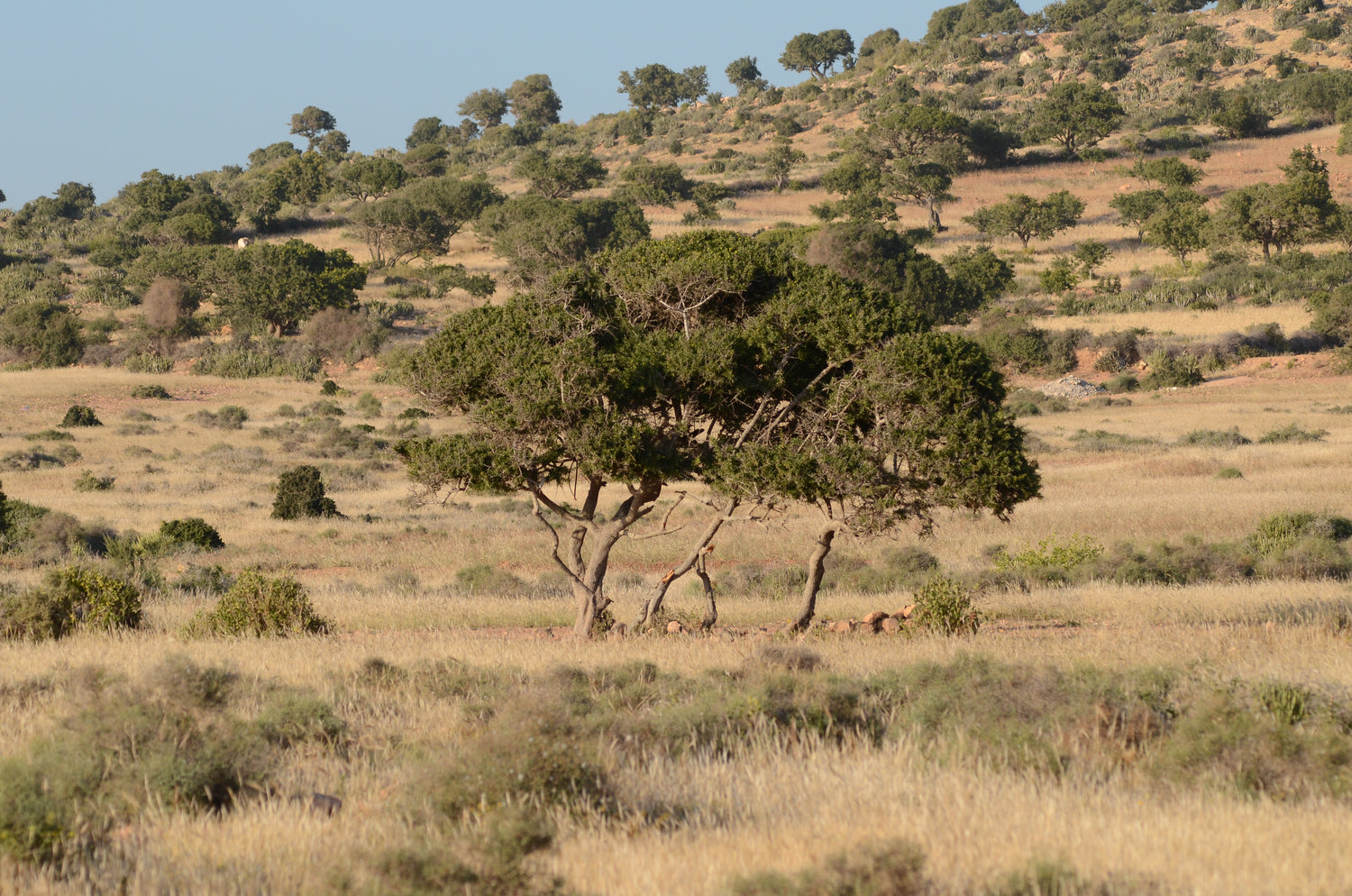 Fair trade
When you buy Zorah products, you are supporting fair trade. The raw materials in our products are sourced mainly from women's cooperatives all over the world, primarily in Morocco and also in Mali and Brazil. Fair trade means paying a fair price for a product or service, thereby encouraging the global economy to develop in a more equitable way.
Local products
Zorah Biocosmétiques is proud to be a Canadian company that develops, manufactures, and distributes its products across the country. We have supported local suppliers and the entrepreneurial ecosystem since 2010.
Zorah biocosmetics are made in Montreal, Canada, but our ingredients are fairly sourced from Morocco.
Good for the skin and the environment
At Zorah Biocosmétiques, we never use suspicious or unwanted ingredients like : 
Potentially endoctrinally disruptive preservatives
(Parabens or Phenoxyethanol)
Ingredients of animal origin
(Lanolin, Keratin, Cochineal or Animal Squalane)
Mineral oils (Petrochemical derivatives like Vaseline or Paraffin)
Irritant and polluting agent (Sodium Laureth Sulfate)
liquid gold as our primary ingredient
Pure and organic argan oil is a treasure with a thousand virtues for your skin. Rich in omega 3, 6 and 9, it is a real natural anti-aging agent. It deeply nourishes and repairs the skin.
Argan oil, liquid gold
Argan oil, considered a precious oil in Morocco, has been used for centuries for its many benefits. Extracted from the nut of the argan fruit, this oil is full of essential fatty acids, polyphenols and vitamin E, which are excellent antioxidants that preserve and stimulate the renewal of epidermis cells. Revitalizing, nourishing and hydrating for the face, body and hair, it should be the key beauty product in your routine!
What's more, argan oil is one of the only non-allergenic oils, so everyone from children to adults can use it with confidence.
Benefits of argan oil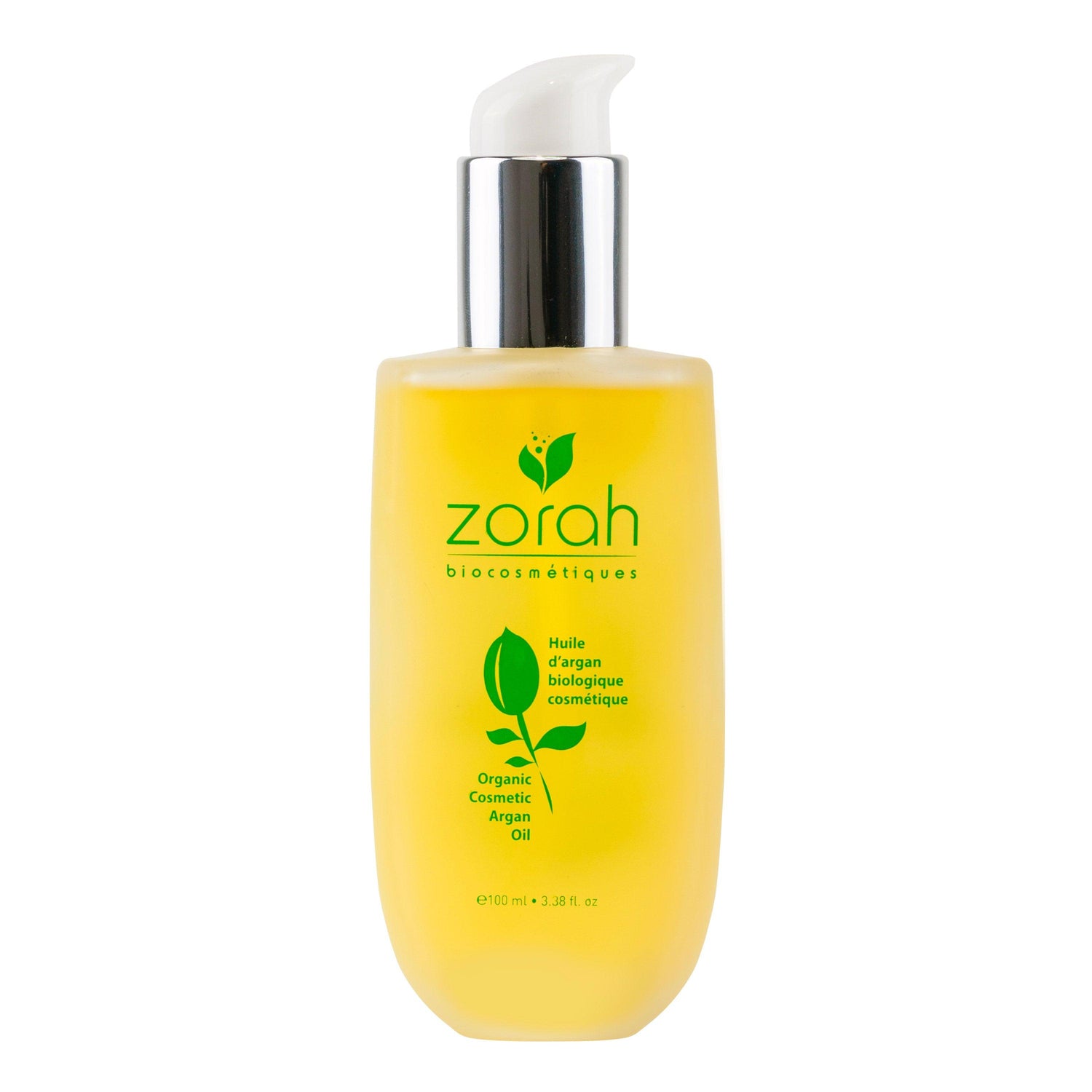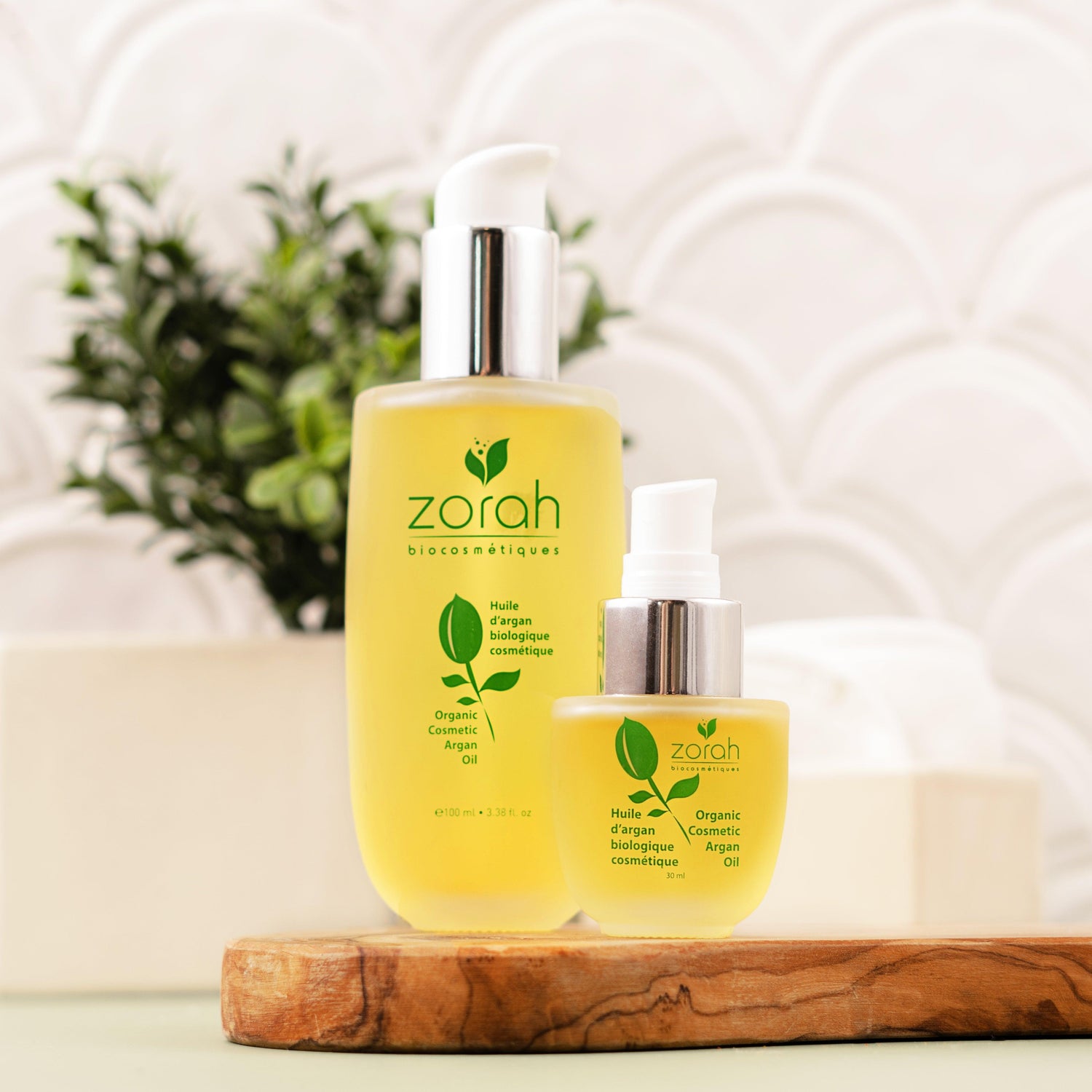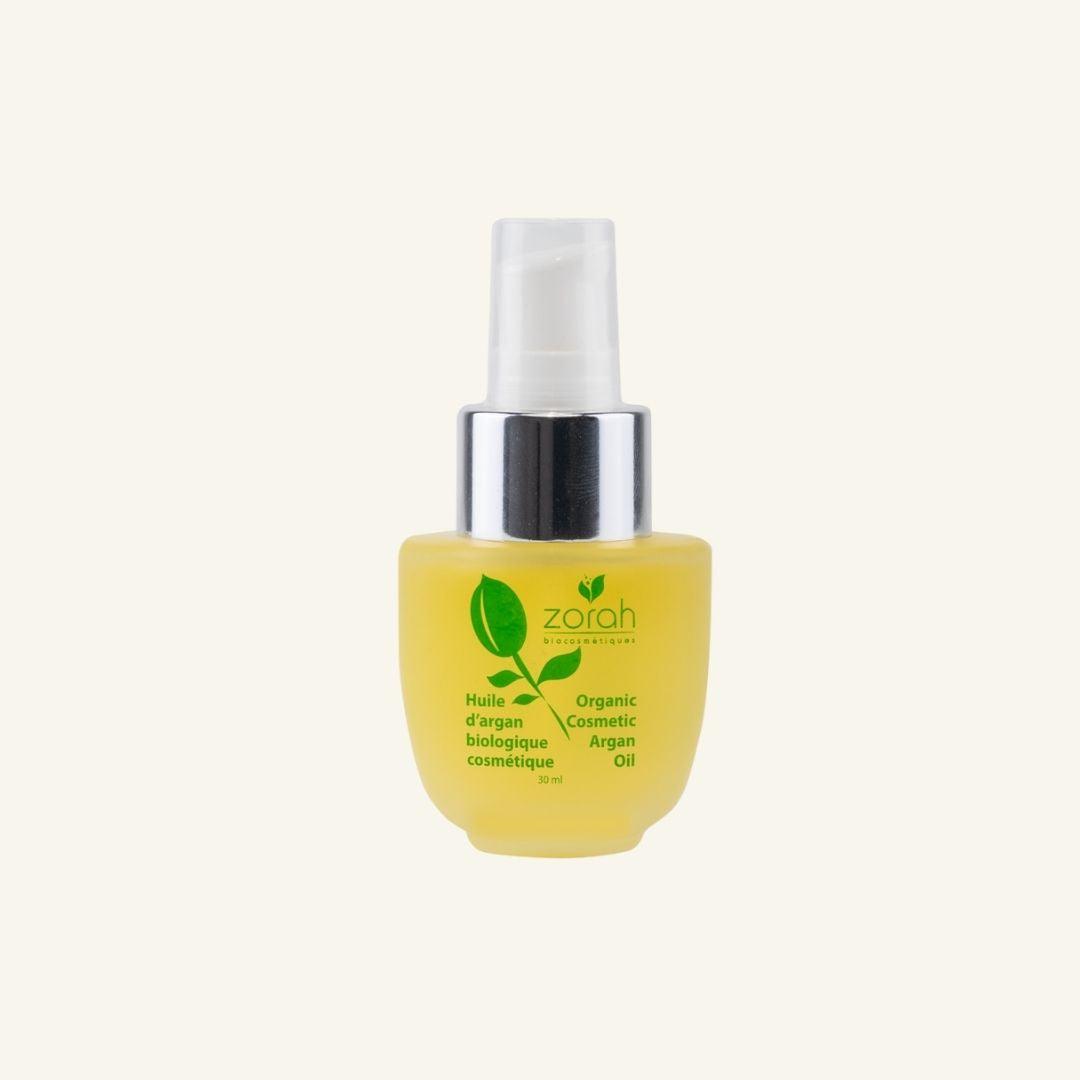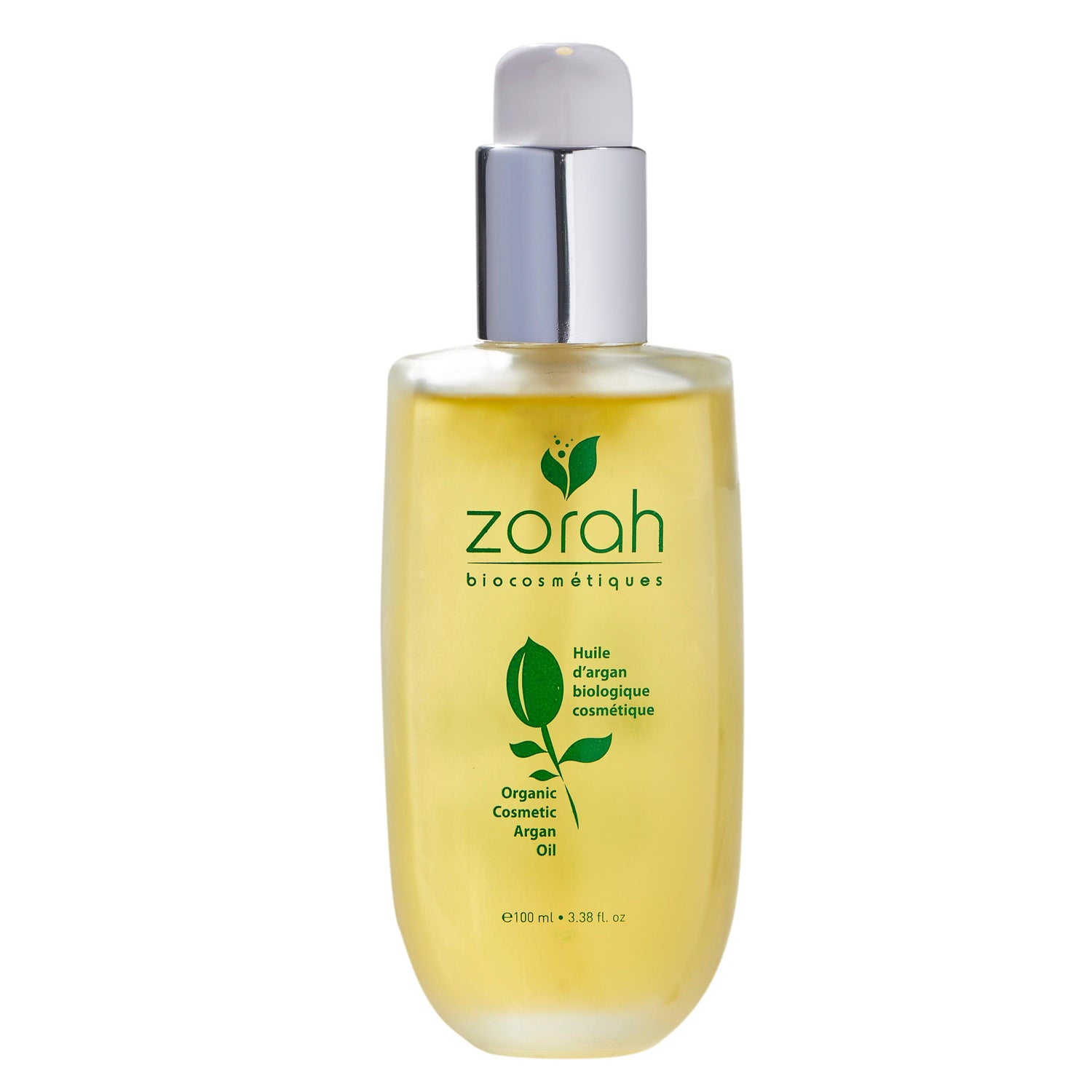 pure organic argan oil
Regular price

Sale price

$21.00
Share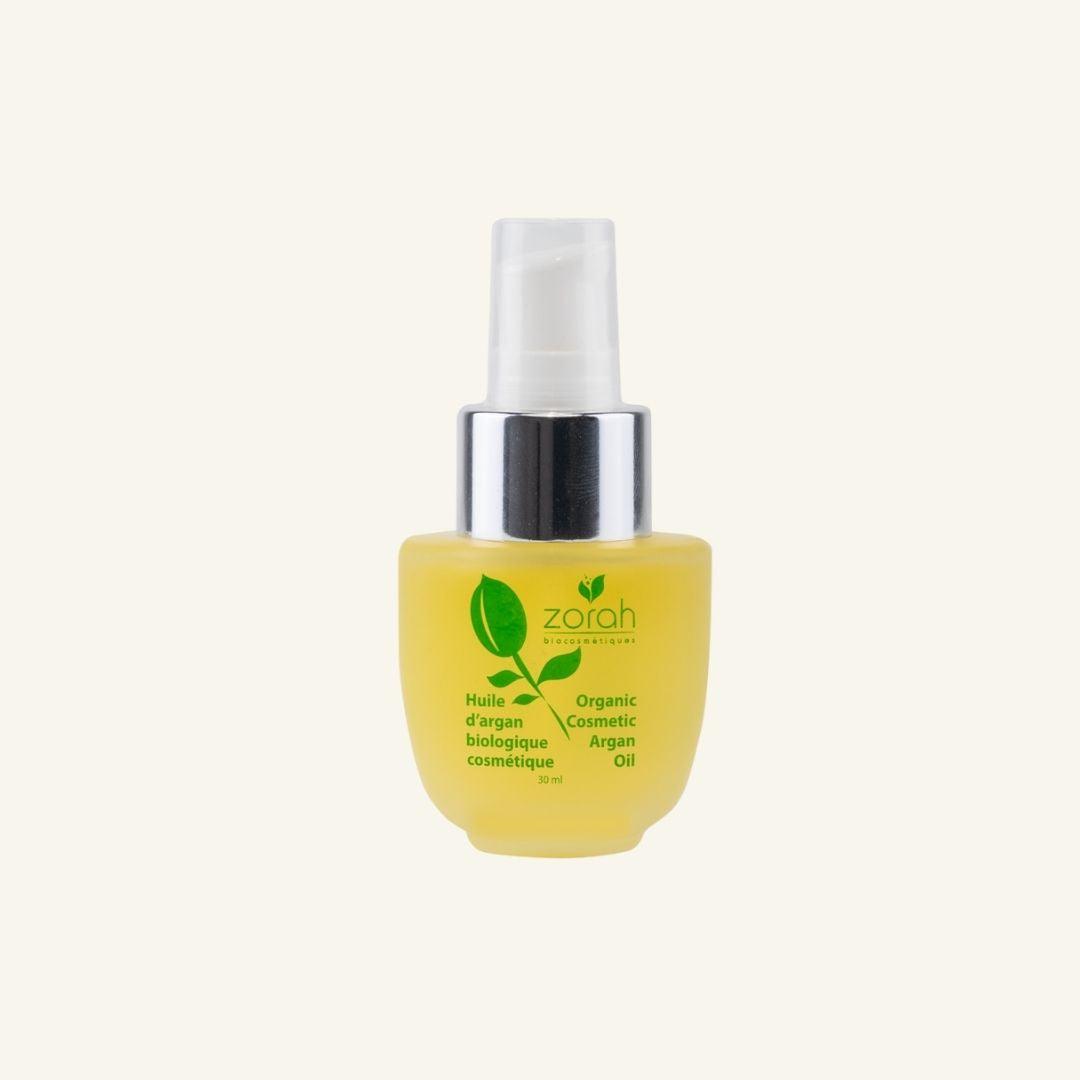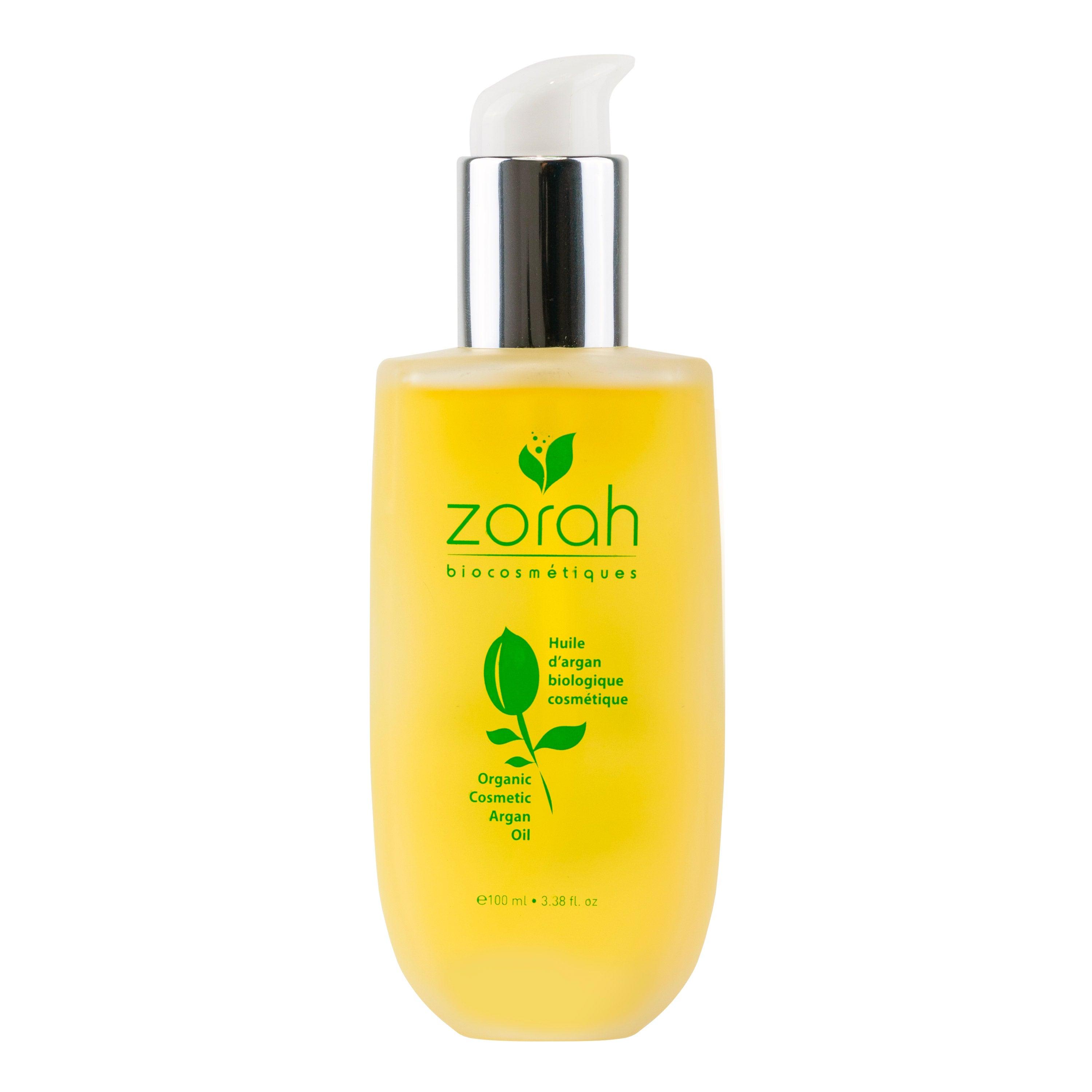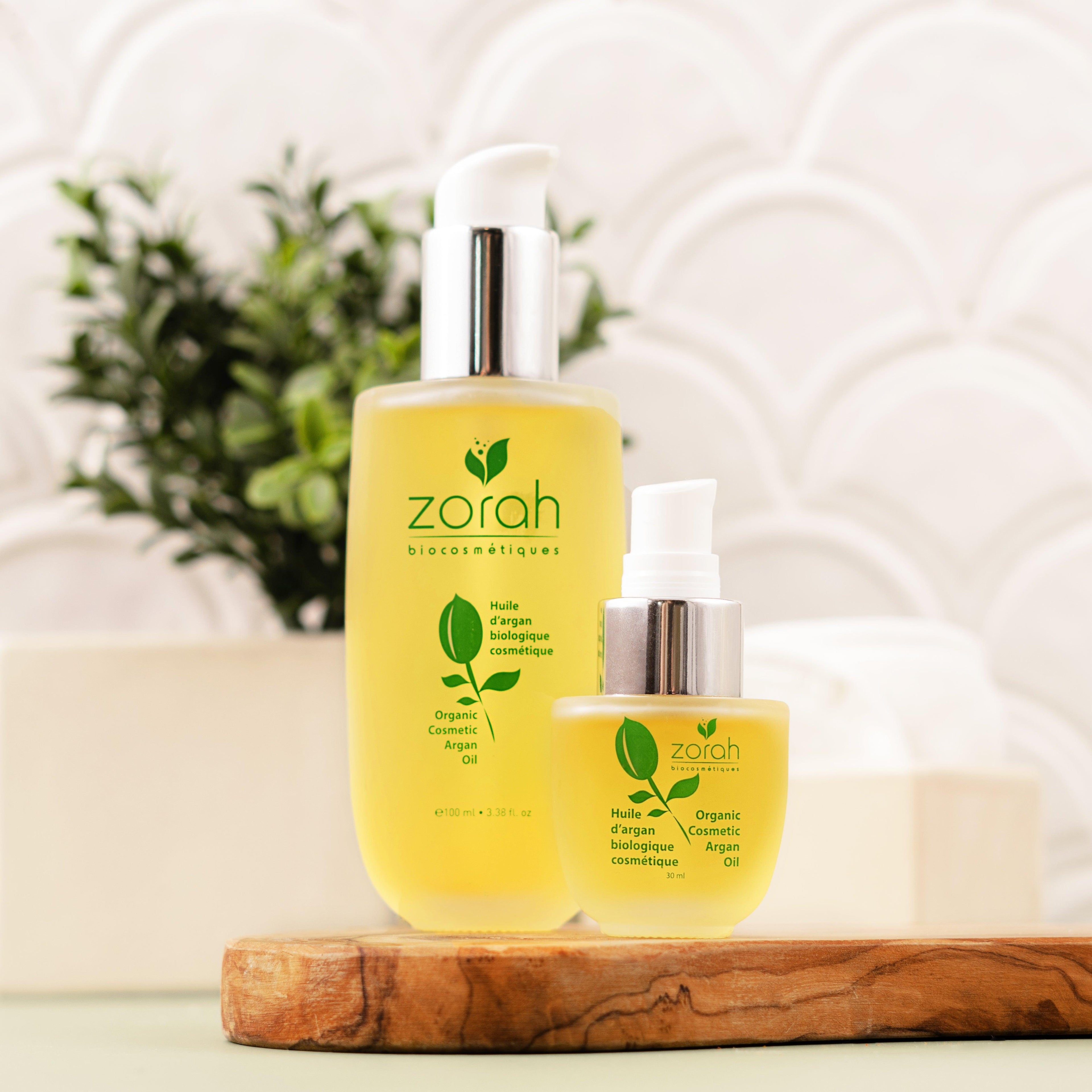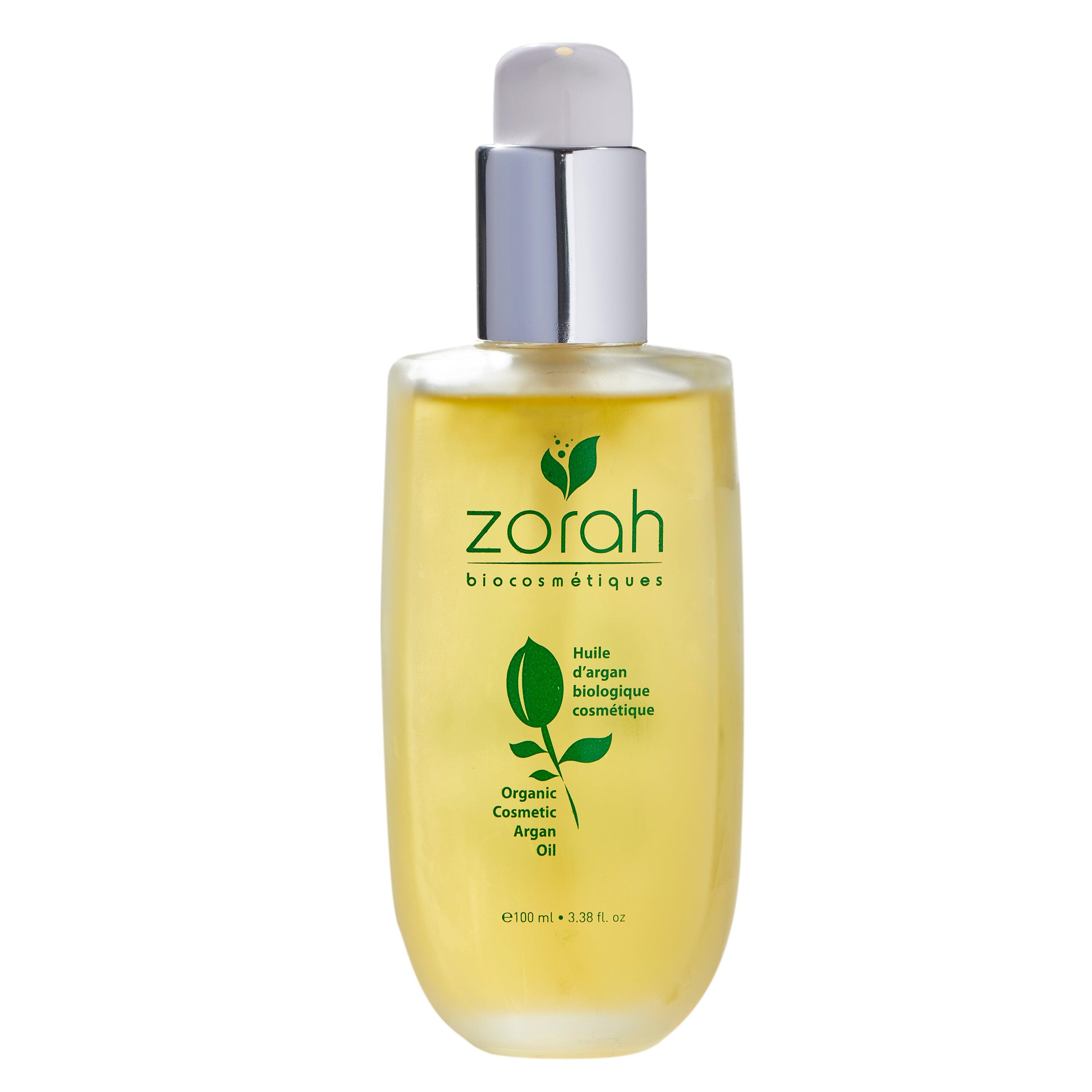 Award-winning Company
Check out the list of awards and honors we have received over the years and find out why so many people recommend our brand. At Zorah, we have always stood out for our commitment, vision, and quality of our products.

Awards & Honors
Why choose Zorah ?
Environment

Respecting and protecting the environment are at the heart of our values.

Recycling

Zorah's production and distribution chain is eco-friendly from start to finish.

Fair Trade

The raw materials in our products are sourced mainly from women's cooperatives all over the world.

No animal cruelty

Use your Zorah products knowing that they have never been tested on animals.