How zorah came to life
Our story
How Zorah Came to Life
Mélissa Harvey, founder and president of Zorah biocosmétiques, discovered the impressive properties of argan oil in 2003 during her international development internship in Morocco.
This precious oil, which has been used in Morocco for centuries, contains extraordinary dietary, pharmaceutical and cosmetic properties. It is extracted from the fruit of the argan tree—a tree unique to Morocco—which is grown to fight desertification and is protected by UNESCO. Zorah supports and invests in cooperatives run by Berber women who produce argan oil in Morocco.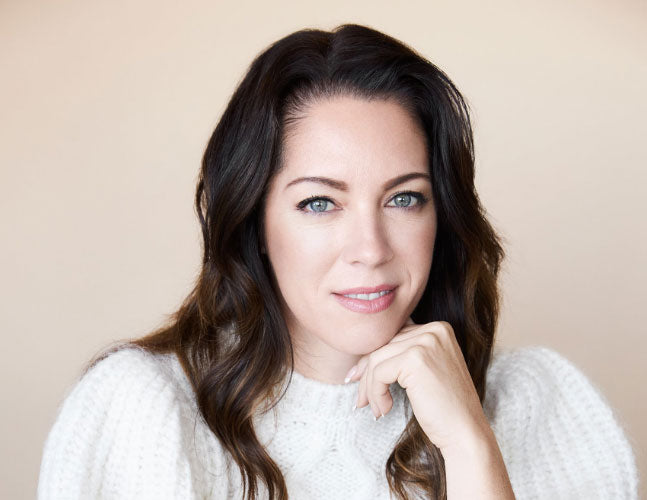 PRESIDENT AND FOUNDER OF ZORAH BIOCOSMÉTIQUES
MÉLISSA HARVEY
The history of Zorah Biocosmétiques is above all a story of solidarity between Mélissa Harvey, a young Quebec intern, and a cooperative of Berber women farming and exporting argan oil.
More about Mélissa
Zorah's Values
Fair Trade

Zorah believes that sustainable development also means ensuring that participants in its production chain are not harmed by ruthless global commerce. Zorah buys its raw materials directly from development cooperatives, thereby contributing to the equitable distribution of global wealth.

Buy Local

Zorah buys local and stimulates the economy: kits and boxes manufactured in Montreal rather than in China, ingredients purchased from local rather than foreign producers, jobs created right here in Quebec.

Recycling

Zorah's production and distribution chain is eco-friendly from start to finish: recyclable jars made from recycled plastic, glass bottles reused to make jewelry, shipping boxes reused multiple times before being recycled, pamphlets printed on recycled paper with plant-based ink, display stands made from FSC wood scraps.

No animal cruelty

Use your Zorah products with peace of mind, knowing that none of them have ever been tested on animals.
Our commitments
Helping the planet

Research & Development
Zorah is proof that it is possible to combine superior quality and respect for the environment. Not only are most of our ingredients from organic agriculture, we also take an eco-friendly approach to our production and distribution chain from start to finish. Display cases and product boxes are produced by Litho Mille Îles that are FSC certified. This certification ensures ecologically appropriate, socially beneficial and economically viable forest management. Also, our shipping boxes are made of 70% recycled fibre, all our jars are recyclable and our pamphlets are printed on recycled paper with plant-based ink. Packing and shipping materials are reused and recycled as much as possible in our shipping processes.
We are proud to offer you beauty that does not compromise either your skin or our planet. As part of our dedication to caring for our planet our goal is to develop a zero-waste line in the near future.
When you buy Zorah products, you are getting very high quality, ultra-performing products. For more than a century, major cosmetic companies have preferred to use synthetic materials, often petroleum-based by-products, rather than choosing healthy ingredients from nature.
Parabens, propylene glycol, EDTA, polyethylene glycol (PEG), phthalates, carbomers: so many synthetic products that are dangerous for our health and/or the environment have saturated our cosmetics for many years. Ninety-five percent of products on the market are made from synthetic materials. Zorah's R&D department works tirelessly to change all this. They have succeeded in surpassing the artificial effectiveness of these synthetic products without using ingredients that are harmful to human health and the environment. This success will benefit future generations! 
Why choose zorah ?
Environment

Respecting and protecting the environment are at the heart of our values.

Recycling

Zorah's production and distribution chain is eco-friendly from start to finish.

Fair Trade

The raw materials in our products are sourced mainly from women's cooperatives all over the world.

No animal cruelty

Use your Zorah products knowing that they have never been tested on animals.